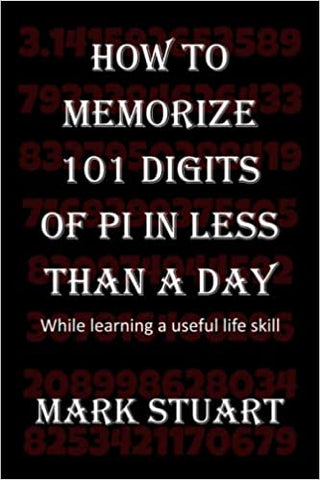 How To Memorize 101 Digits Of Pi In Less Than A Day
$7.95 $4.95 - How To Memorize 101 Digits Of Pi In Less Than A Day - While Learning A Useful Life Skill
Note: This is a digital product, so you will be able to download the PDF immediately after purchase.
Memorizing 101 digits of pi within one day may sound daunting - but it can be done. I know because I have done it myself.
It will, of course, require some work and application - but I promise it's nothing too strenuous or challenging, as you can probably tell by the fact this book is only 25 pages long.
And in the process, you will learn a memory system, called the Figure Alphabet, that is a tool for life and which has stood me in good stead for over half a century.
(If you would prefer to have a paperback copy, then you can purchase one via Amazon.)
Billing Details:
Your Credit Card Will Show:

Dealio Hound

Or:

Fast & Friendly Products, For Payments Made On This Site.
Click The Add To Cart Button Above!